Chances are, if you've purchased or are planning to purchase a hot tub, you've already narrowed down where you want to put it to one or two top choices. That's great!
However, there are still some things to consider before making a final decision. In this guide, we'll take you through the most important questions you should ask yourself to make sure the spot(s) you've chosen will be a perfect fit.
Is the space large enough to accommodate your hot tub?
This may seem obvious, but the first thing you need to ensure is that the space you're considering will be able to comfortably fit your particular model. If you don't know the exact dimensions of your spa, consult the owner's manual, check the product page online, or ask your dealer.
Now measure your space from every angle to make sure it will fit exactly where you want it. Be sure to consider length, width, and height and allow for at least a couple of feet of clearance on each side.
Should you install it inside or outside?
While we can't make the ultimate decision for you, we can help you come to the best conclusion for your particular needs, space requirements, and budget. Read our indoor vs. outdoor hot tub guide for our pros and cons for each, as well as a surprise option that may not have crossed your mind.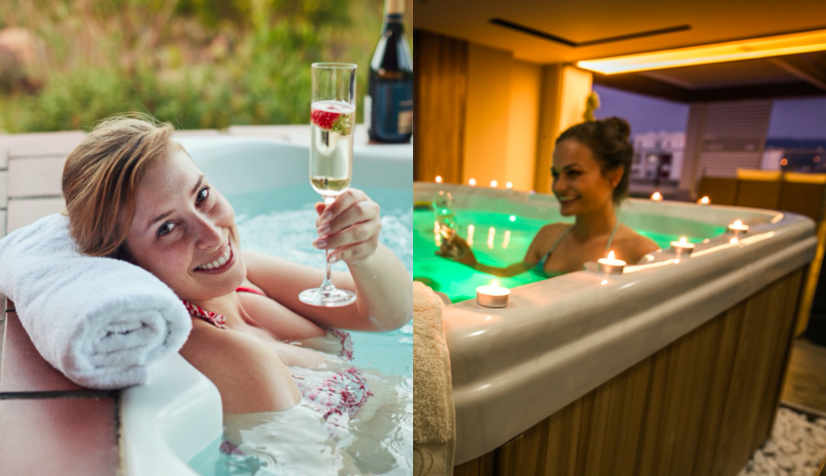 Is it far enough away from anything you don't want to get wet?
Even if you don't have kids, a small amount of splashing is an inevitability, especially when stepping in and out. That's why it's wise to locate your hot tub at least 5 feet from any permanent standing structures, electrical components, and outside lighting.
Your hot tub also needs to be located at least 16 feet from any overhead power lines. In fact, you should always check that your location and installation are in approval of all municipal codes and regulations in your area.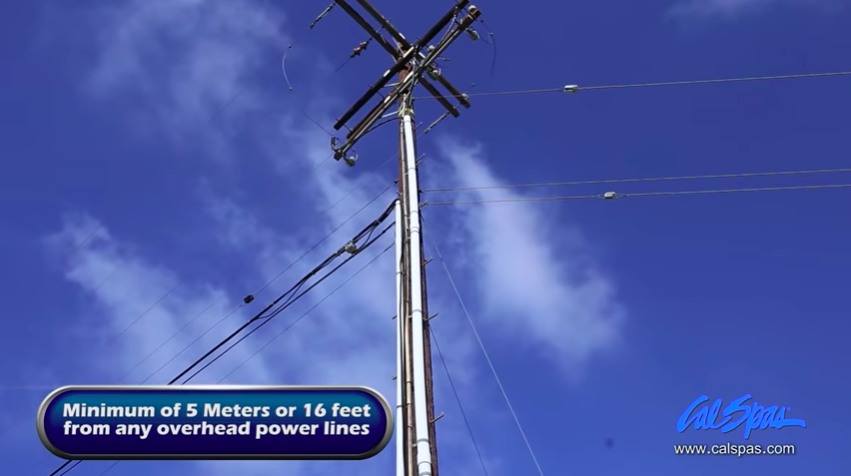 Is the foundation secure?
A solid, level foundation is crucial for the placement of your spa. In fact, most warranties don't cover damage caused by shifting or inadequate foundation, so this is definitely not something to overlook.
The foundation must be able to withstand the weight of the spa filled with water and its recommended maximum occupancy. Depending on the size of your hot tub, this is typically anywhere from 2,855–22,825 pounds.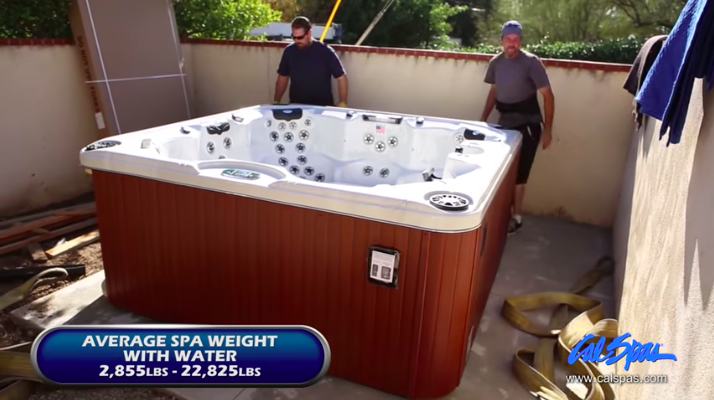 Common foundations include:
A solid concrete slab: A raised cement foundation at least 4.5 inches thick is ideal and will help keep your hot tub's components dry in inclement weather.
A raised terrace, deck, or balcony: Always consult with a structural engineer to ensure the structure is stable and secure enough for the added weight of a spa.
Concrete pavers or bricks: The biggest thing to consider when going this route is that everything is level. You may use any size crushed rock up to 1 inch and/or pea gravel for leveling.
A heavy-duty plastic spa pad: The 8' x 8' EZ Pad modules can be placed on grass, dirt, sand, or gravel and can be assembled in minutes using only a few basic tools.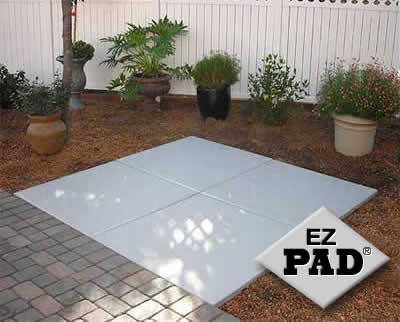 Is it near a power and water source?
Depending on the voltage needs of your hot tub (110V or 220V), you'll either need to be close enough to an outlet to plug in your hot tub or have access to your electrical panel for a certified electrician to run direct wiring.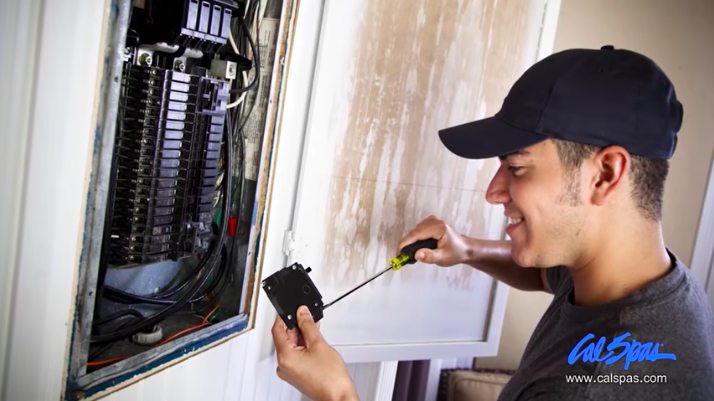 As for the water source, the nice thing about installing a hot tub is that it doesn't require its own plumbing. A garden hose long enough to reach your spa is all you need.
Is the location private?
Privacy is another aspect that needs some attention. How much privacy you want is up to you, but you'll want to think about that before you inadvertently put your hot tub in full view of the neighbor's window.
If there isn't a good location outside of full view, you may want to consider installing a gazebo or privacy barrier. Whether you're looking for some solitary family time or a more intimate hot tub date night, adding a strategically positioned wooden fence or fascia screen can provide the secluded experience you're looking for.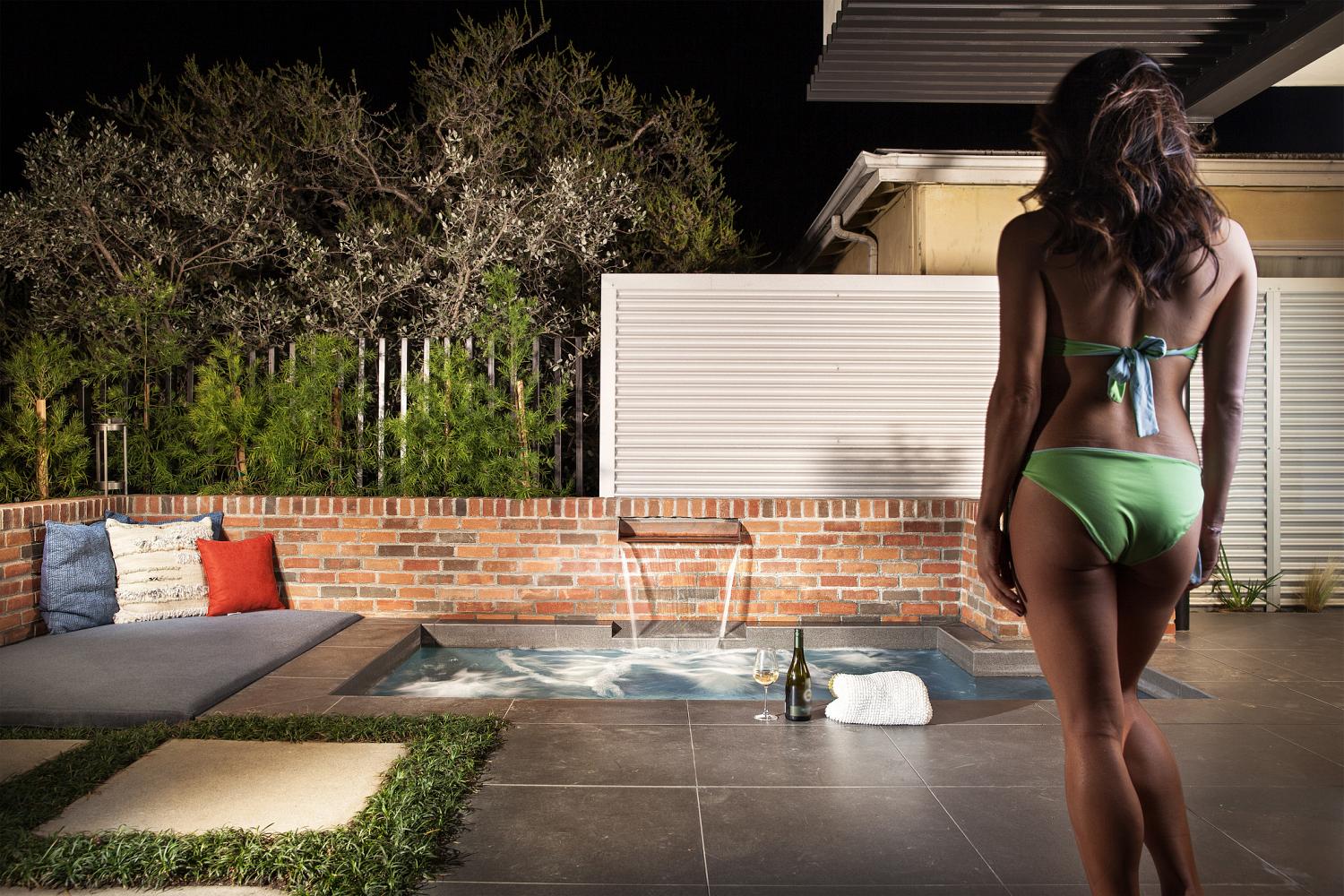 Is it convenient to access all year long?
Make sure you pick a location that is convenient for you and your family. Perhaps the back corner seems like the perfect spot, but do you really want to walk to the far back of your yard every time you want to go for a soak?
If you're a hardy Minnesotan and plan to use your hot tub all winter long, you'll want to consider a spot closer to the house that you can easily shovel a path to.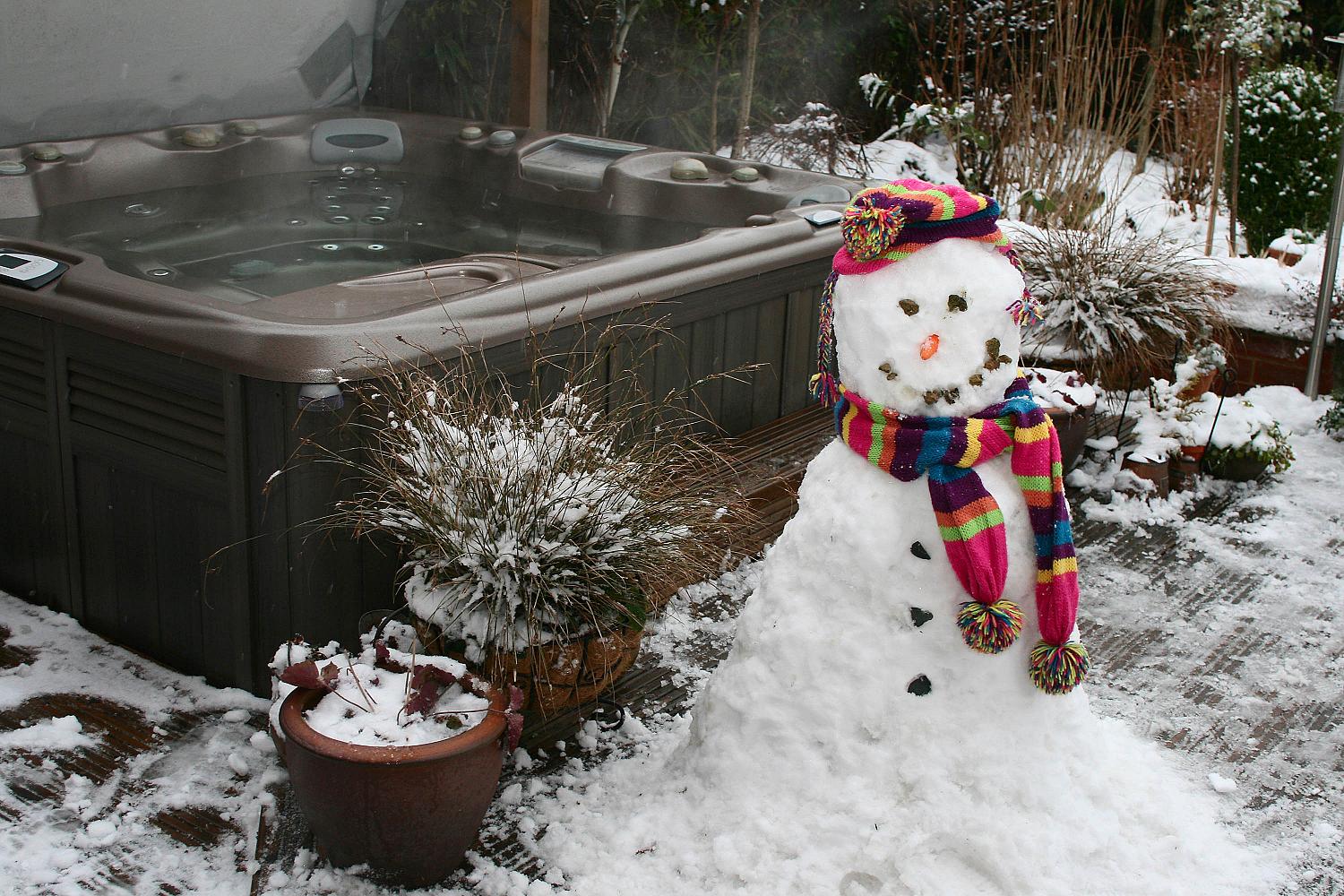 It's time to make your choice and enjoy your hot tub
If you still can't decide on where to put your new hot tub, there's no need to worry. The experts at Cal Spas of Minnesota can help answer any of your installation questions. Since a quality hot tub will last decades, we want you to rest assured knowing you've chosen the best possible location.