The official start of winter is on December 21, but we Minnesotans know it's already been here for a while — and we're in it for a long haul. With the temperatures plummeting, going outside to soak in your hot tub might seem out of the question, but don't dismay! Winter happens to be a great time to enjoy your hot tub.
Here are 6 fun ways to enhance your outdoor spa experience and get the most out of your hot tub all winter long.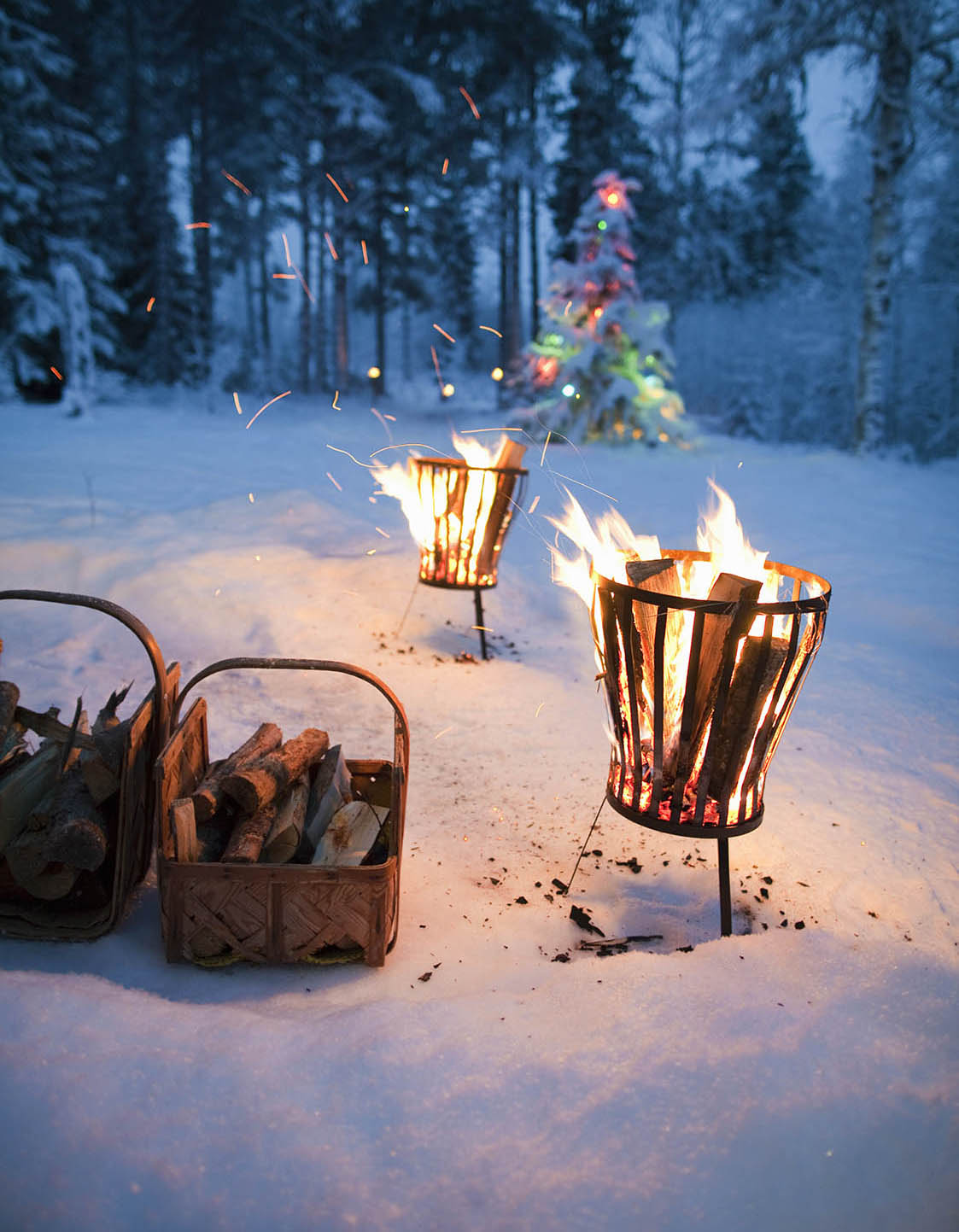 Build a bonfire

 


Soaking in the hot tub in the frosty air with a fire nearby is truly blissful.

 

Winter bonfires can be a downright magical experience. Watching the flames flickering, the light dancing on the snow, listening to the crackling of the wood … need we say more? S'mores optional.
Enjoy seasonal beverages

 


Warm drinks are the order of the day for a wintry beverage treat. There are plenty of options (both alcoholic and non-alcoholic) to suit your mood and occasion.Apple cider, hot cocoa, eggnog, or even some

 

Wassail

 

are festive choices. 

Try this Creamy Hot Cocoa recipe if you haven't perfected your own!

Host a holiday movie night

 


A combo movie and hot tub night is a fresh, fun twist on a regular movie night. Gather some friends and a projector, then watch some Christmas Classics or binge

 

Hallmark movies. You can keep the movie nights going after the holidays, of course — everyone loves a good movie! 

Enjoy the local wildlife
Try feeding the birds with

 

homemade bird feeders. The birds get help through the winter months, and you get to enjoy some birdwatching. It's a win-win! Depending on where you live, you may see rabbits, deer, or other wildlife from the comfort of your spa.

Host a wine (or craft beer) night
Having friends over for a wine (or craft beer) party is a simple yet fun idea that you can expand on as much as you want with games and other activities. Ask people to bring a bottle to share — it's a great way to try something new! Make sure to have plenty of water on hand to keep hydrated.
Gaze at the night sky
Simply lean back, observe the night sky, and enjoy the breathtaking display. Or take it a step further and try to identify individual constellations using constellation guide websites, books, or

 

astronomy apps. You may even be lucky enough to see the northern lights (aurora borealis).

The spa specialists at Cal Spas of MN can help you with any of your hot tub needs, from helping you find the perfect spa to maintenance plans and more. If you have any questions or would like to visit one of our two Twin Cities showrooms, reach out to us.