When you purchase a new hot tub, you're buying much more than a relaxing place to unwind and entertain—you're investing in an integral feature of your home. With that in mind, it makes sense to not simply plop your spa down in the middle of your backyard and call it good.
Whether your home favors a more minimal or extravagant approach, adding a few simple landscape and hardscape elements can do wonders to maximize the beauty and functionality of your hot tub. Here are five ingenious design ideas that will turn your new spa into the focal point it was meant to be.
1.  Surround your hot tub with a custom deck or patio
Whether you prefer a raised or sunken installation, building a custom deck or patio around your hot tub is a great way to make it feel like a natural extension of your home. With so many decking and paver materials to choose from, you can easily find something that will perfectly complement both the look of your spa and your home's exterior. Your guests will marvel at how cozy everything feels, and you'll love how easy it is to get to and from your tub without the use of footwear.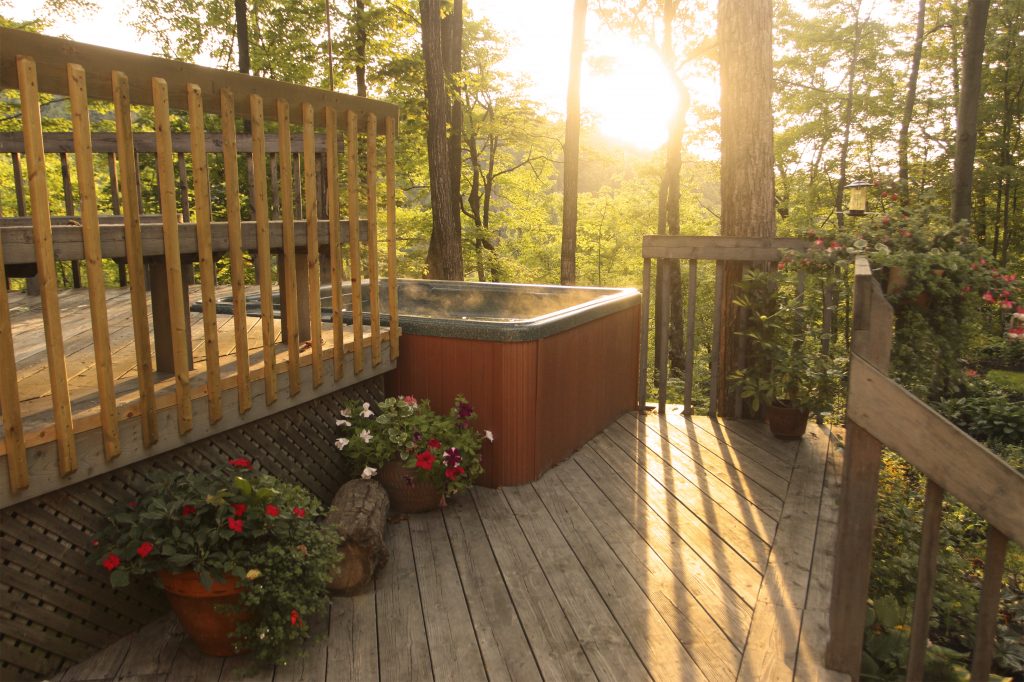 2.  Consider adding a privacy barrier
As much as you'll want to show off your luxurious new purchase to the whole neighborhood, most people will agree that a private soak is the best way to experience a hot tub. Whether you're looking for some solitary family time or a more intimate hot tub date night, adding a strategically positioned wooden fence or fascia screen can provide the secluded experience you're looking for.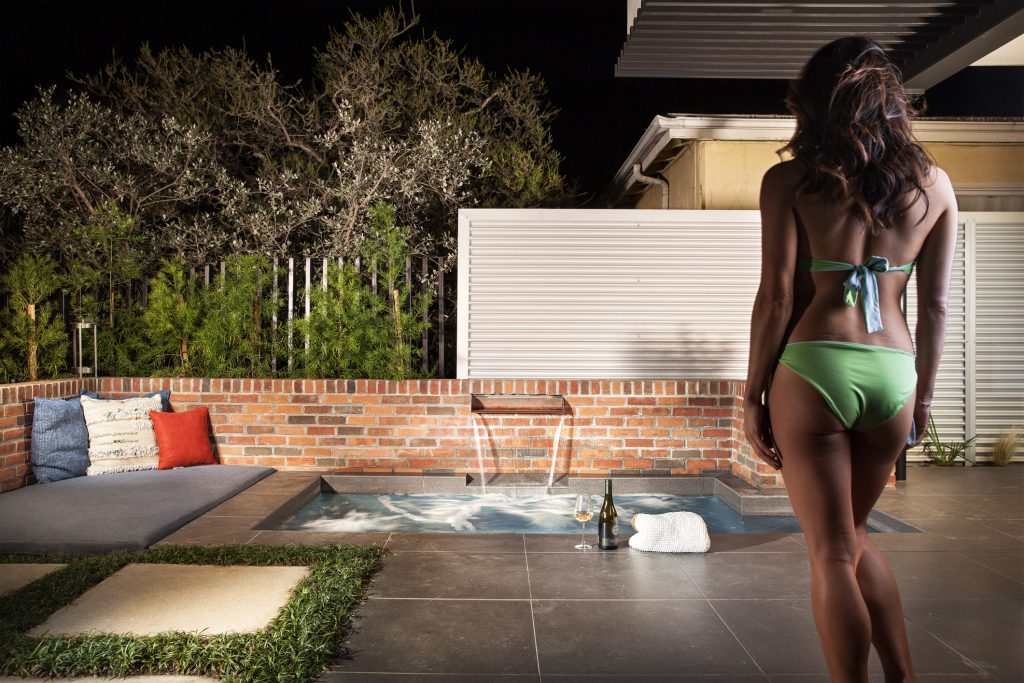 3.  Protect yourself from the elements
Don't let Mother Nature dictate when you can and cannot use your hot tub. An elegant pergola can provide ample shade on even the brightest summer days, while a traditional gazebo can offer full protection from sun, wind, and rain. And by adding some simple outdoor lighting to your structure, you can extend your soak long into the night.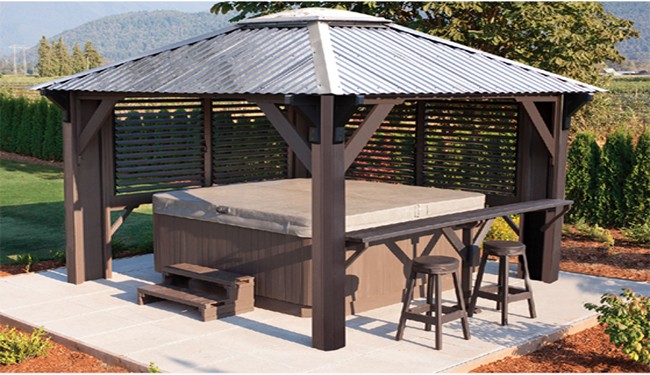 4.  Raise your game with natural stone steps
By incorporating rustic stone steps into the aesthetic of your design, you will create the illusion that you're stepping into a natural hot spring in a faraway, exotic locale. This is a great way to seamlessly transition from a stone walkway or patio and is a much more eye-catching alternative to traditional hot tub steps.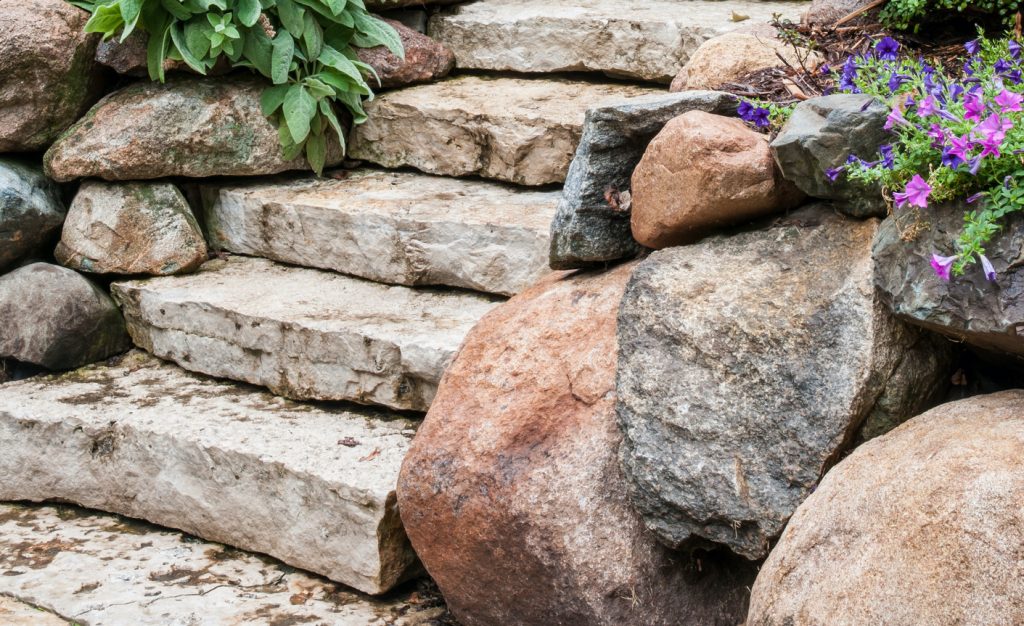 5.  Bring your backyard oasis to life
If an exotic oasis is your goal, why not take things a step further by surrounding your hot tub with lush, colorful vegetation. Whether you're looking to recreate a lagoon, a tropical rainforest, or a mountainside feel, adding the right plants and fire features can go a long way toward bringing your vision to life. Plus, their fragrant aroma will make reaching your state of Zen that much easier.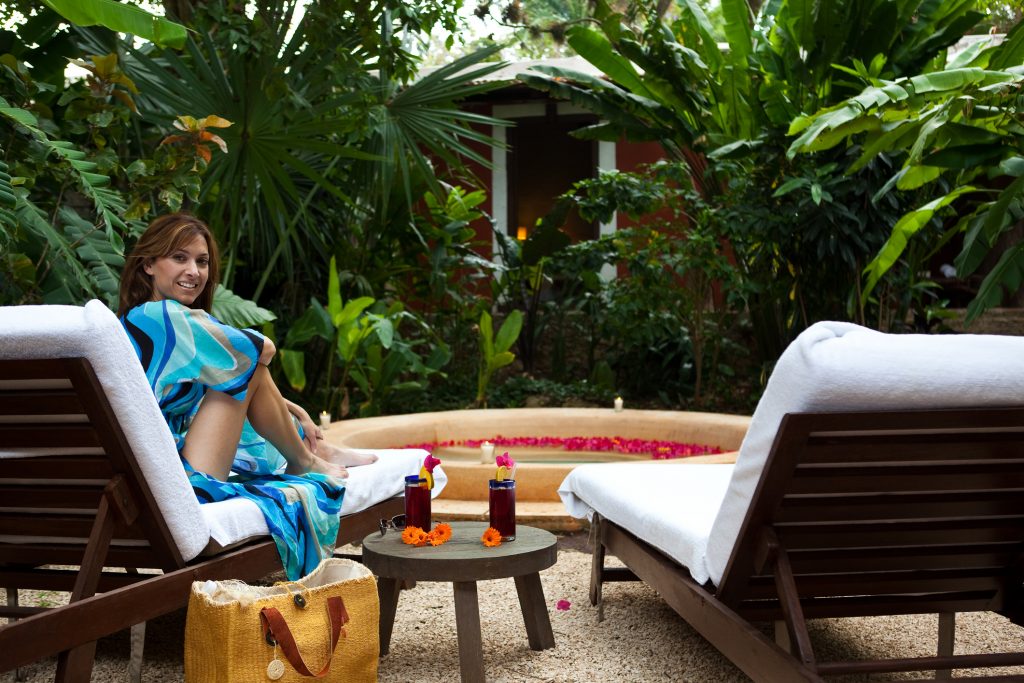 Complete your outdoor space with help from Cal Spas
While we're certainly not landscape designers, we have helped countless customers from all over Minnesota put the finishing touches on their ideal outdoor space. Give us a call today and we'll help you pick out the perfect hot tub or swim spa to build your dream yard around.