Escape to Paradise
Improve your health and overall quality of life with a luxurious spa retreat from Cal Spas of Minnesota. We provide more than 250 product models with thousands of customized options to create the backyard getaway of your dreams. Explore one of our Minneapolis-St. Paul showrooms and hand pick the perfect model and features for your lifestyle — from interior perimeter LED lighting to dramatic water features, sound systems, and more. There's a Cal Spa for everyone.
Minneapolis - St. Paul
Hot Tub Spas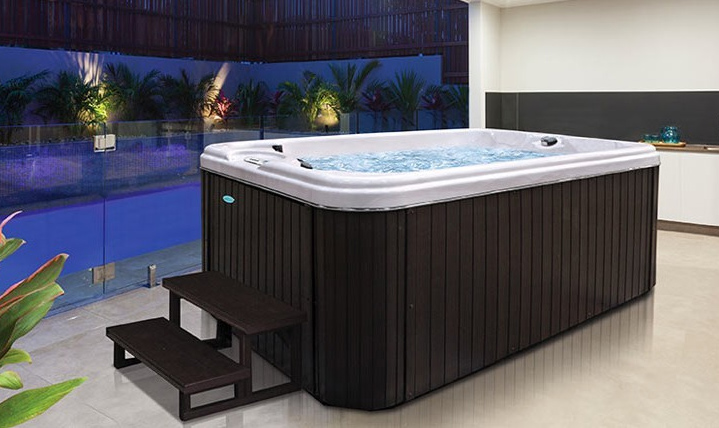 Nothing is more soothing than slipping into the relaxing waters of a hot tub to melt away stress after a day of work, commuting, or exercise. Enjoy the healing benefits of jetted hydrotherapy to massage stiff muscles and joints, lower blood pressure, and improve your overall mood.
Minneapolis - St. Paul
Swim Spas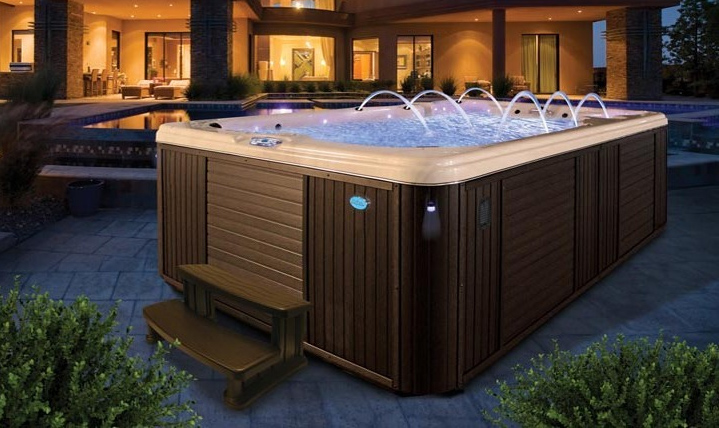 Swim spas are the perfect combination of fun and fitness. Whether you want to slim down, recover from an injury, unwind after a workout, or have some fun with family or friends, you'll find customizable options for exercise, relaxation, and play in a versatile swim spa!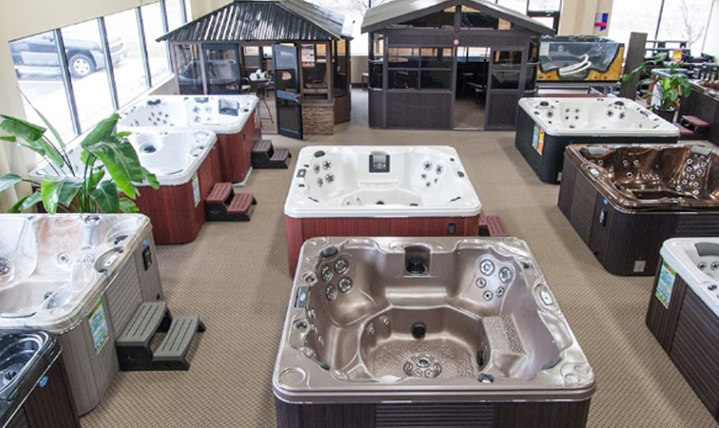 Come and see for yourself
Come visit one of our two Twin Cities-based showrooms to see all the options available to you in person. Our friendly and knowledgeable sales team can answer any and all questions you have about our products and help you select the spa that's just right for you.
Testimonials
Testimonial
We never owned a spa before so it was very reassuring to know our new Cal Spa came with some extra hand holding. We got a "Hot Tub 101" class right in our own backyard.
Testimonial
When they say ANY condition, they weren't kidding! Our old clunker spa didn't hold water and looked as bad as you could imagine. We couldn't give it away on Craig's list and another spa company wanted to charge us $700 just to get rid of it! Cal Spas gave us $1500 for it towards our new spa and did all the heavy lifting too.
Testimonial
It's hard to buy American every time but at Cal Spas we were able to buy American quality at a great price. Supporting American business and workers when we can is still important to us. 
Testimonial
Cal Spas had dozens of spas on display. We could add the features that we liked, and leave off options we didn't need. We got exactly what made sense for us.
Testimonial
My sales guy explained that everyone who answers their phone or touches our spa gets a W2 not a 1099. That matters. I want accountable professionals behind my purchase. 
Testimonial
Our Cal Spas rep showed us things about internet product rating sights that were very surprising. We almost didn't make the best decision because of bogus internet ratings. We're glad we didn't pass on Cal Spas.    
Testimonial
We got an incredible machine at Cal Spas and paid less than we were quoted elsewhere for lesser equipment. Great value Cal Spas! 
Testimonial
Every time we visit we see familiar faces. We just bought our 3rd Cal Spa since 1994 – from the same salesman! Their people seem to stick around. They really believe in what they are doing.